Back-end Feature
APOS Back-End is fully integrated into AutoCount Accounting as a plug-Ins. Once you login to AutoCount Accounting, you will find POS menu appears as an integrated application. APOS Back-End feature allows you to maintain some master files related to APOS such as POS users, terminal, credit card and etc.

Managing Master File
You have full control in maintaining the master file including the product and the pricing in APOS back-End and the master file will be synchronized to each APOS front-end.
POS User Maintenance
You can maintain information on cashers and retailer supervisor with password protection.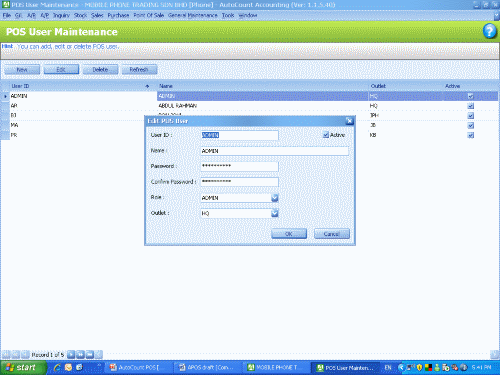 POS User Maintenance
Credit Card Maintenance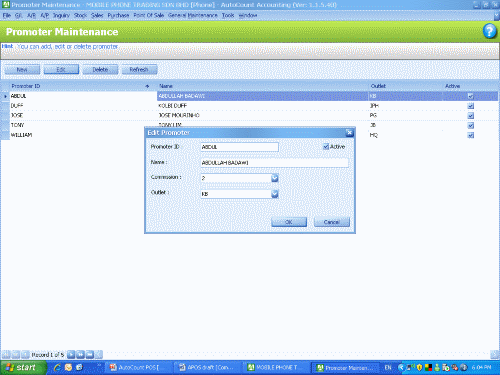 Promoter Maintenance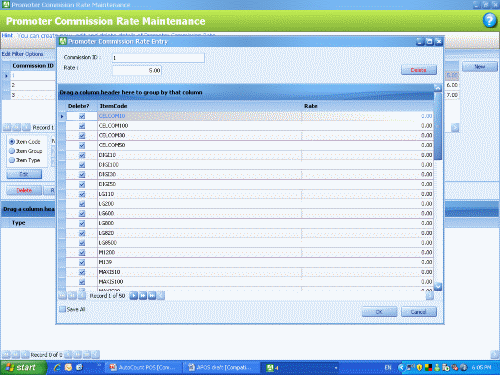 Promoter Commission Maintenance

However, product information is based on information maintain in AutoCount Accounting item maintenance.