Front-end Feature
APOS is Offline POS with real-time data synchronization capability. Each POS terminal is independent and has its own database. Failure on any particular PC will not affect the other POS operation.
Faster character-based printing
In APOS, you can print your receipts at faster speed with character-based printing. The printed receipt is clear and easy to read.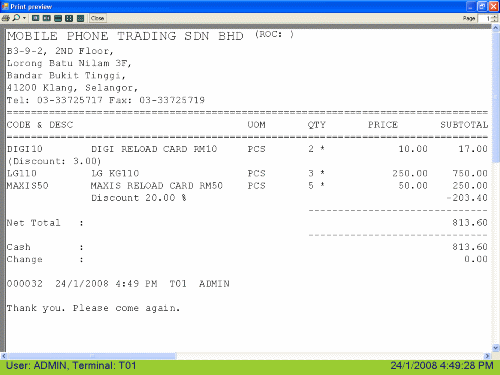 Receipt printed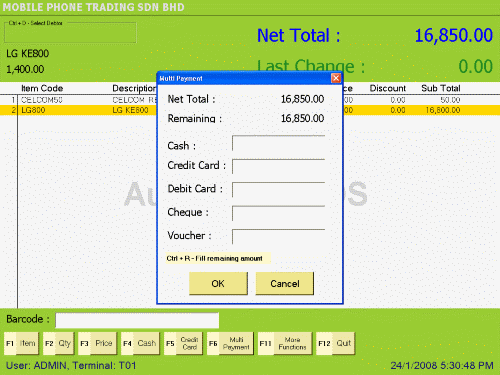 Multiple Payment method in single receipt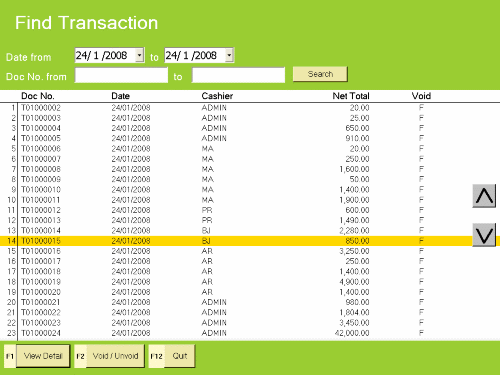 Record promoter sales report
Inquire Stock Level in other database
From POS Terminal, you can heck on-screen stock quantity in your outlet, other outlets and headquarter. The POS transactions made in each POS terminal will be synchronized back to HQ Main Database Server.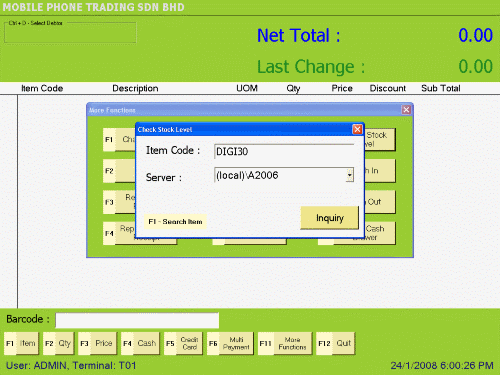 Inquire Stock Level in other database