Better Business Solutions
AutoCount Accounting provides better business solution to help you manage business data at ease. It saves your time and ensures smooth business flow of your business.
AR and AP Contra
It is easy to perform contra transaction in AutoCount Accounting. Once debtor and creditor had selected, you only need to tick on the knock off column to complete transaction.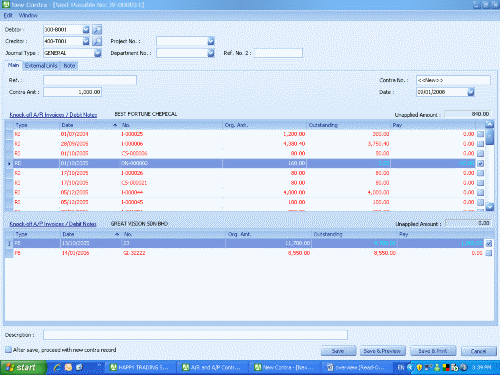 Performing AR / AP Contra
Document Transfer
In AutoCount Accounting, you do not have to enter data repeatedly. It supports full and partial document transfer. You can generate new invoice or cash sale from existing delivery order, sales order or quotation. By selecting partial transfer option, you can edit transferred document.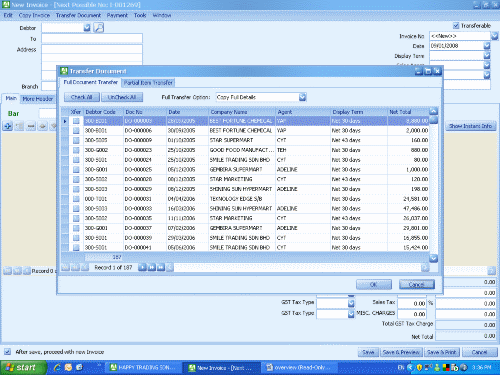 Document Transfer from Delivery Order to Invoice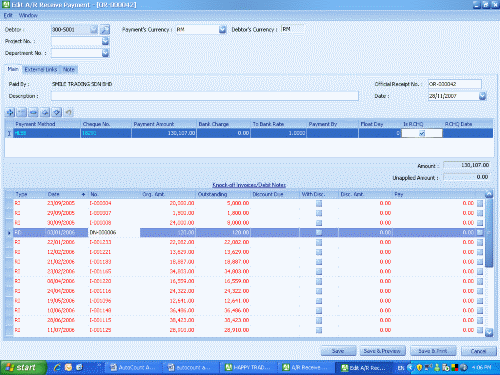 Handle Returned Cheque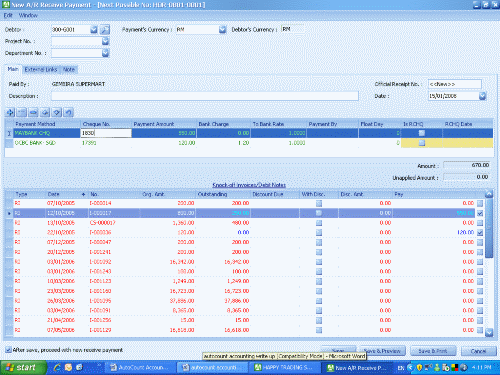 Handle Full and Partial Payment