Customer Service Maintenance
AutoCount Photocopier customer service maintenance ensure good after-sales for your customer. It records spare part replaced, complains lodged, user contact information, service history and other information for your follow up.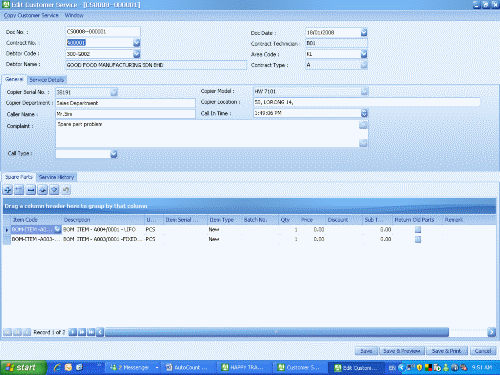 Customer Service maintenance
Price Scheme
In Price Scheme feature, you can access to monthly charges information and meter price which are the basis for meter-reading setting. Meter reading is the basis to bill your customer while price scheme is the basis to set meter reading.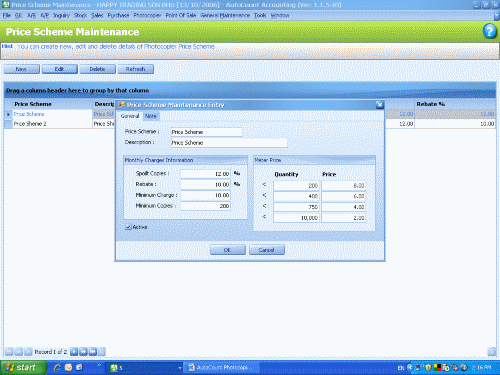 Price Scheme maintenance
Technician Maintenance
Equipped with technician information, you can record technician who assigned to certain company and to which area.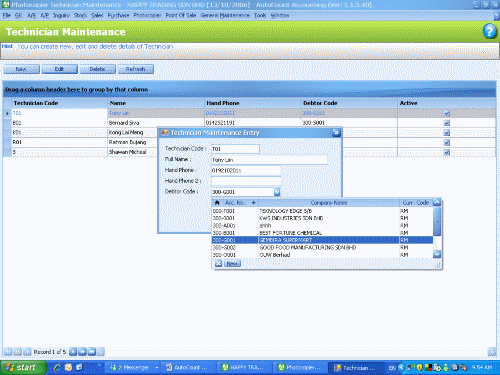 Assigned technician by company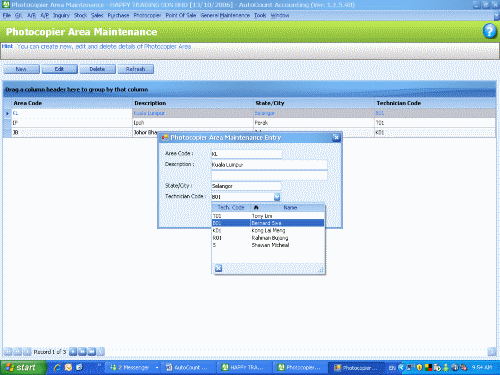 Assigned technician by area