Innovative New Inductive Interface Design
AutoCount Payroll makes it simpler for users by placing common tasks, reports tasks and maintenance features on the left of the screens which make it easy to explain and understand. It helps users to perform tasks faster and find things more easily.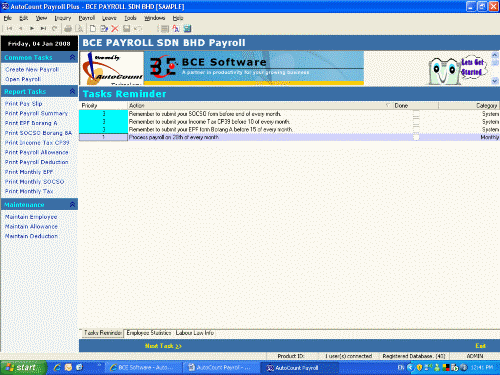 Innovative New Inductive Interface Design

Step-by-step setup wizard
AutoCount Payroll step-by-step setup wizard saves users time in creating payroll account. It is easy to understand. Here, users can set up company profile, company payroll policy, department, bank account and allowance. Users only need to follow default setting which is compiled with Malaysian Labour Law.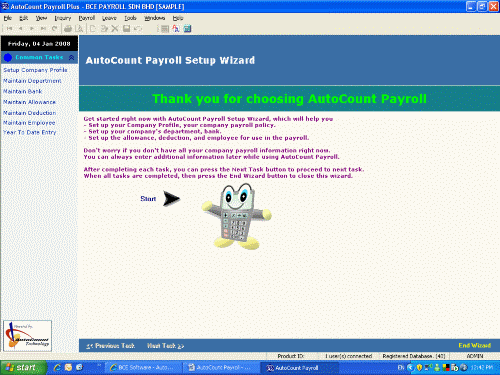 AutoCount Payroll Setup Wizard

Payroll History by employee
In AutoCount Payroll, you can access to payroll history of certain employee. Payroll history which displays in tabular and graphical format will supplies you easy-to-read and yet comprehensive information.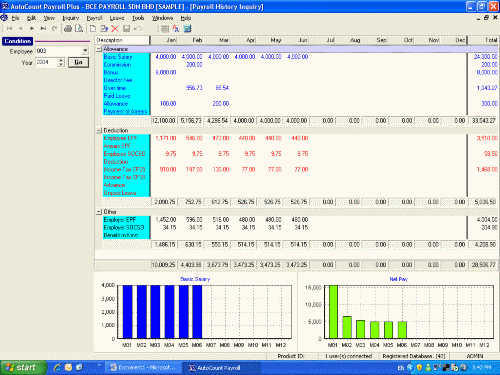 Payroll history by employee